9:42 am in Blog, Events by Hendrik
Last saturday, BlogForever was present at the Long Night of Science in Berlin and explained the necessity and challenges of blog preservation as well as the objectives and the status of the project to the general public. A lot of people were interested in the project and have not realized before that information could get lost in the internet.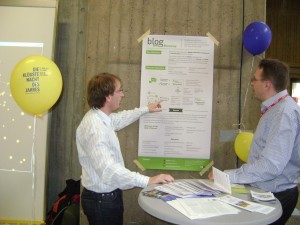 We shared our booth with the EU project Cyberemotions that examines and visualizes sentiments in e-communities.